Morvillo Abramowitz Grand Iason & Anello Welcomes New Partners Karen King and Kathleen Cassidy
02.18.21
NEW YORK, February 18, 2021 – Morvillo Abramowitz Grand Iason & Anello PC is proud to announce that two highly respected lawyers, Karen King and Kathleen (Kate) Cassidy, are joining the firm this month as partners. Karen, who specializes in complex commercial litigation and regulatory matters, joins the firm from Paul, Weiss, Rifkind, Wharton & Garrison LLP. Kate is a white-collar criminal defense lawyer who was most recently a partner at Necheles Cassidy LLP (formerly Hafetz & Necheles LLP).
Karen has more than 20 years of experience in complex commercial litigation, Bank Secrecy Act/Anti-Money Laundering and OFAC compliance and enforcement matters, securities litigation and regulation, internal investigations, and strategic advice. She is a skilled trial attorney and advocate, representing clients in numerous federal and state courts, including in jury and bench trials. She has also represented multiple global institutions before the Department of Justice, the Securities and Exchange Commission, the New York Department of Financial Services, the Federal Reserve, FinCEN, OFAC, and FINRA.
"We are so pleased to welcome Karen King," says partner Christopher Harwood. "She is a distinguished attorney with broad experience and a well-deserved reputation for excellence. Karen's expertise in handling complex and cutting-edge civil and regulatory matters will be a tremendous asset to our clients."
"I am de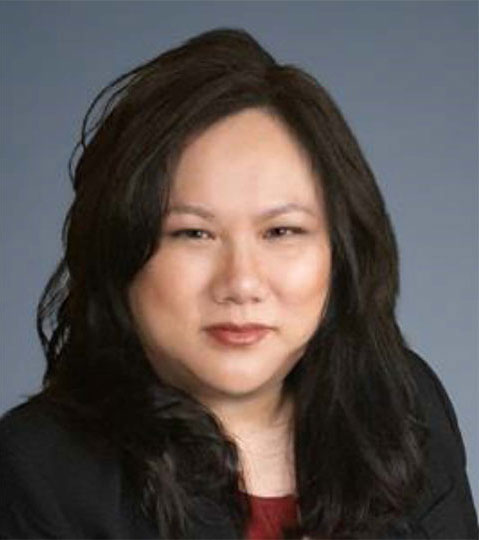 lighted to be joining such an extraordinary group of talented lawyers and look forward to contributing to Morvillo Abramowitz's continued success and tradition of unparalleled service to its clients," comments Karen.
Karen has been recognized for her commitment to pro bono work. She was the recipient of the Federal Bar Council's Thurgood Marshall Award for Exceptional Pro Bono Service in 2019, as well as the Pro Bono award from the National Asian Pacific American Bar Association. She serves as the Vice Chair of the Pro Bono and Community Service Committee of the Asian American Bar Association of New York and is a member of the Second Circuit Pro-Bono panel.
Karen received her J.D. from Harvard Law School in 2000, where she was an Editor of the Journal of Law and Technology, and her B.A. from Yale College in 1997.
Kate is an experienced criminal defense lawyer who will focus her practice on representing individuals and organizations in federal and state criminal investigations and proceedings, as well as regulatory and internal corporate investigations.
"We are thrilled to welcome Kate Cassidy to Morvillo Abramowitz. Kate is an outstanding attorney with vast experience representing institutions and individuals in all phases of criminal and regulatory proceedings. Kate's depth of knowledge and skills will be an invaluable asset to the firm and its clients," notes partner Benjamin Fischer.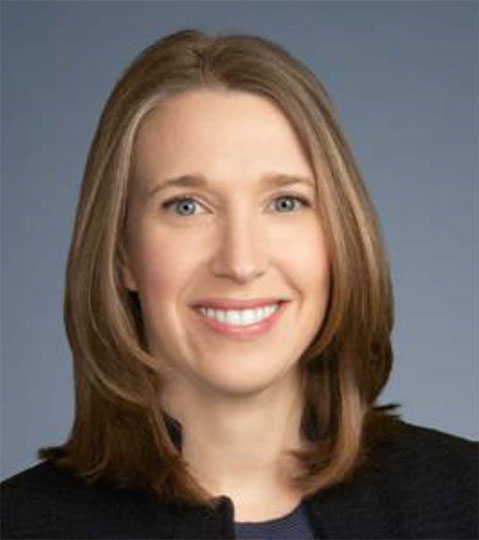 "I am extremely excited to be joining the extraordinary team of lawyers at Morvillo Abramowitz. Their experience in white-collar defense and regulatory matters is unparalleled, and I am looking forward to collaborating with them to provide the firm's clients with the best possible representation," Kate commented.
Kate has defended clients in high-profile cases and investigations involving RICO charges, public corruption and bribery allegations, antitrust violations, all manner of financial frauds, Foreign Corrupt Practices Act violations, campaign finance irregularities, and sexual assault allegations. Kate is adept at helping clients navigate the stressful process of a criminal investigation and is devoted to achieving the most favorable result for her clients. Kate has trial experience in both state and federal court and in front of FINRA disciplinary panels. She also often achieves favorable results for clients without going to trial, including convincing prosecutors not to charge, obtaining dismissal of pending charges, and resolving charges by negotiating favorable pleas and sentences.
Kate was selected as a NY Metro Super Lawyer in the area of White Collar Criminal Defense in 2019 and 2020, and was featured as a NY Metro Super Lawyer Rising Star from 2013 to 2018. She recently completed a term as a Board Member of the New York Council of Defense Lawyers.
Kate received her J.D. from Columbia Law School in 2006 where she was named a James Kent Scholar and Harlan Fiske Stone Scholar. She received her B.A. from Yale College in 2000.