Robert J. Anello Presents the Learned Hand Medal for Excellence in Federal Jurisprudence to the Honorable Stephen G. Breyer, Associate Justice, The Supreme Court of the United States
May 5, 2014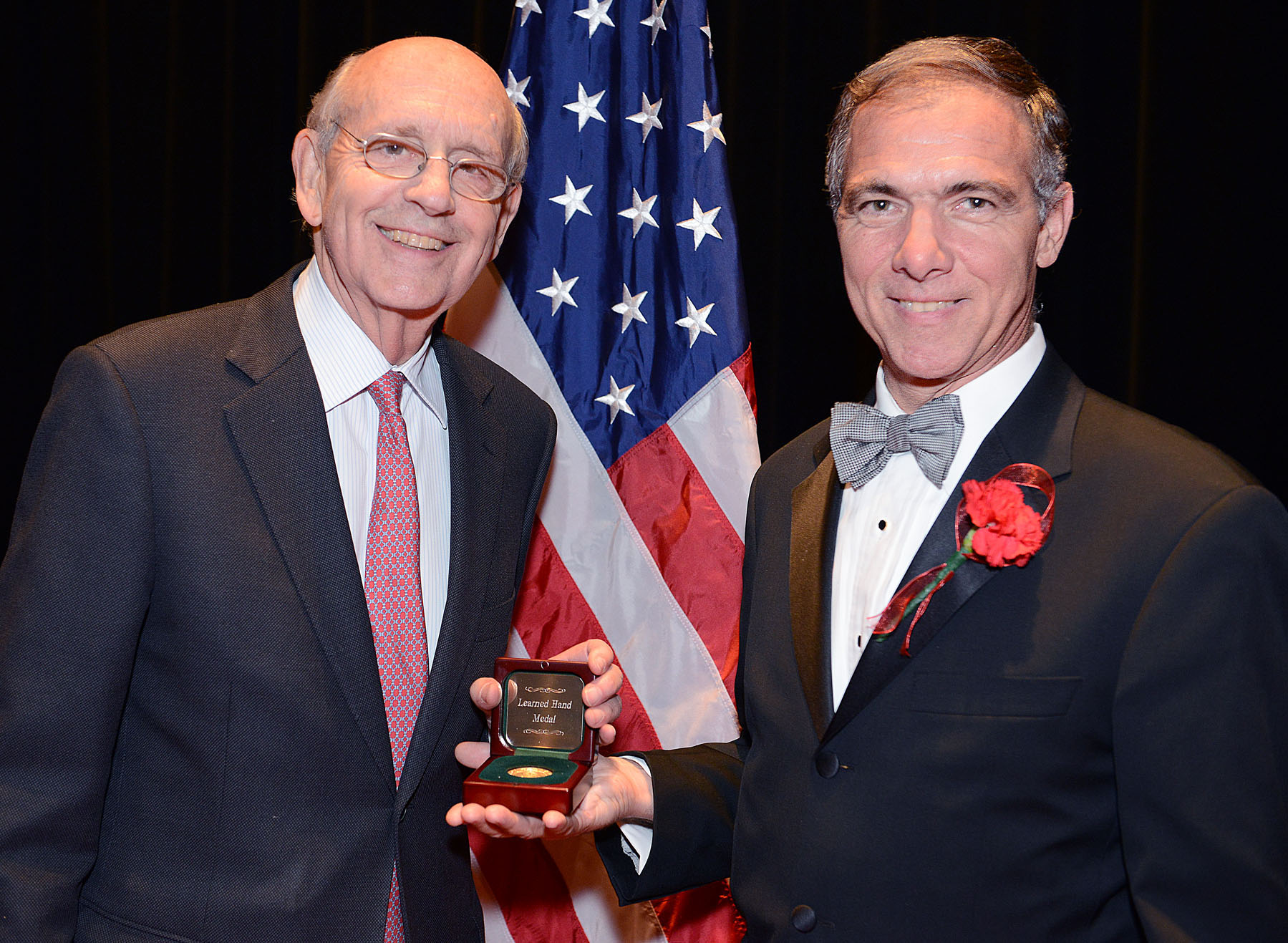 Partner and Federal Bar Council President, Robert J. Anello, presented the Learned Hand Medal for Excellence in Federal Jurisprudence to the Honorable Stephen G. Breyer, Associate Justice, The Supreme Court of the United States, at the Federal Bar Council's Law Day Dinner on April 30, 2014.
In presenting the Learned Hand Medal, Robert J. Anello said, "Justice Breyer is a most-deserving recipient who has devoted his life to scholarship and the public good, serving this country with great distinction for almost thirty-five years as a federal appellate judge and Supreme Court justice. Throughout his judicial career, his prior service to the Executive and Legislative branches, and his tenure as a noted professor of law, Justice Breyer's commitment to defending and advancing the rule of law, to excellence in jurisprudence, and to the pursuit of justice for all Americans, has been unwavering."
In accepting the award, Justice Breyer said, "It is a great honor for me to receive this award, which carries the name of Learned Hand, America's greatest Judge."
Learned Hand's brilliant judicial career spanned a half century. Appointed to the United States District Court for the Southern District of New York in 1909, he was elevated to the Second Circuit in 1924.  He later became Chief Judge, a post he held until assuming senior status in 1951 – after which Judge Hand continued to hear cases. He made many important contributions to the law and to American literature, including his May 21, 1944 speech, "The Spirit of Liberty." Since 1962, the Council annually has awarded the Learned Hand Medal.
Recent past recipients include Justices John Paul Stevens, Samuel A. Alito, Jr., Ruth Bader Ginsburg, and Sandra Day O'Connor, Chief Judge Robert A. Katzmann, Judge Lewis A. Kaplan, and the Honorable Michael B. Mukasey.