Benchmark Litigation Names Morvillo Abramowitz White Collar Crime/Enforcement/Securities Firm of the Year 2015
January 29, 2015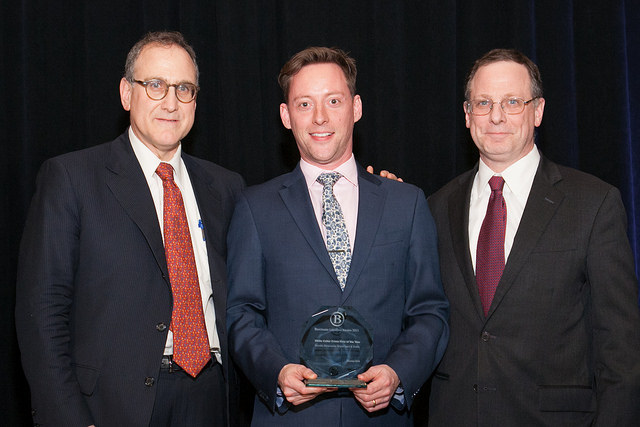 NEW YORK, January 29, 2015 - Benchmark Litigation named Morvillo Abramowitz White Collar Crime/Enforcement/Securities Law Firm of the Year at its Annual Awards ceremony.
In addition to winning this award, the recently released Benchmark Litigation 2015 guide identifies Morvillo Abramowitz as a "Highly Recommended" firm (the guide's top honor) in New York, and ranks the firm in the top tier nationally in White Collar Crime/Enforcement/Investigations. Further, 12 individual Morvillo Abramowitz lawyers were named as "Litigation Stars" in the publication. According to Benchmark, "client feedback on the firm is resounding and plentiful; one such client in particular cheers, '[…] Integrity and talent to defend on principle: sadly, a novel concept these days, but not with this firm.'"
Benchmark Litigation is the definitive guide to America's leading litigation firms and attorneys.