Morvillo Abramowitz Partner Brian A. Jacobs Receives the Burton Award for Distinguished Legal Writing
February 25, 2019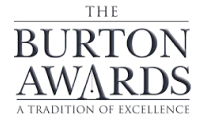 Morvillo Abramowitz partner Brian A. Jacobs has been selected as a winner of the Burton Award for Distinguished Legal Writing. Only 30 elite articles were chosen from over 1,000 submissions from the nation's most prestigious law firms. The winners will be celebrated at a ceremony held on Monday, May 20, 2019, at the Library of Congress in Washington, D.C.
The awards program is designed to reward major achievements in the law, ranging from literary awards to the greatest reform in law. The awards are selected by professors from Yale Law School, Harvard Law School, UC Berkeley School of Law, Stanford Law School and Columbia Law School, among others. The members of the Honorary Board of Directors are Chief Judge Richard Posner (retired), 7th Circuit U.S. Court of Appeals; U.S. Senator John Cornyn; U.S. Senator Robert P. Casey, Jr.; U.S. Senator Mike Crapo; U.S. Senator Michael F. Bennet; Supreme Court Justice Carol Corrigan of California; Yabo Lin, Partner, Sidley Austin LLP; Jane Sullivan Roberts, Partner, Major, Lindsey & Africa; Lisa Rickard, President, U.S. Chamber Institute for Legal Reform; Elissa Lichtenstein, Director, Public Services Division, American Bar Association; Thomas L. Sager, Partner, Ballard Spahr LLP; Les Parrette, Senior Vice President, General Counsel and Compliance Officer, Novelis Inc.; James M. Rishwain, Jr., Chairman Emeritus, Pillsbury Winthrop LLP; Betty Whelchel, Head of Public Policy & Regulatory Affairs, BNP Paribis SA; Stephen R. Mysliwiec, Partner, DLA Piper LLP (US); Leslie T. Thornton, Senior Vice President, General Counsel & Corporate Secretary, WGL Holdings, Inc. and Washington Gas; and Linda Klein, Immediate Past President, American Bar Association.
The Burton Awards, established in 1999, is funded by the Burton Foundation, a non-profit, academic effort devoted to recognizing and rewarding excellence in the legal profession. The Burton Awards honors the finest accomplishments in law, including writing, reform, public service and interest, regulatory innovation, and lifetime achievements in the profession.
The Burton Awards Press Release (pdf | 307.98 KB)