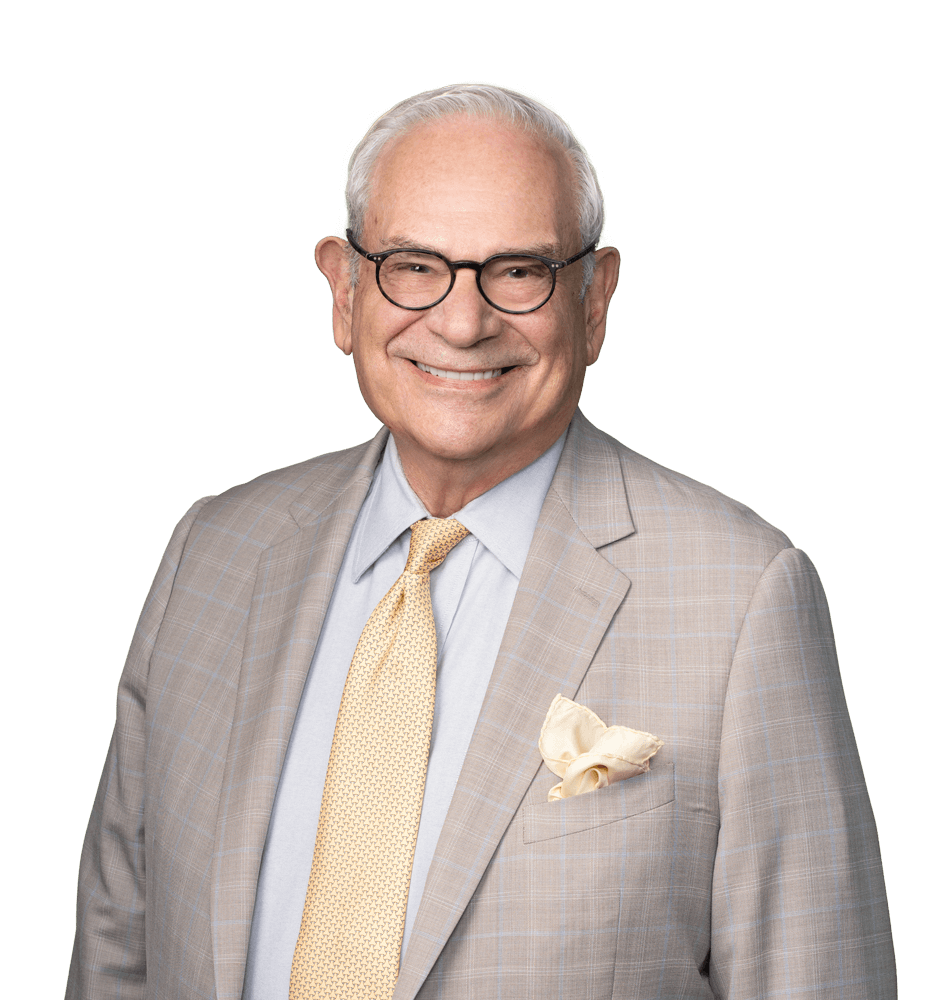 Elkan Abramowitz is a leading white collar criminal defense lawyer experienced in handling civil and criminal matters in state and federal court for individual and corporate clients. He has built his career as a trial lawyer representing prestigious clients who have fallen into high stakes personal and professional crises both in and outside the courtroom.
Among his many honors, Elkan has received the Milton S. Gould Award for Outstanding Oral Advocacy presented by the Office of the Appellate Defender, the New York Council of Defense Lawyers' Norman S. Ostrow award for the defense of liberty and the preservation of individual rights, the New York Law Journal's Lifetime Achievement Award, and the Police Athletic League's Robert M. Morgenthau Award. He was also selected by Chambers USA: America's Leading Lawyers for Business to receive its Lifetime Achievement Award and has been named a leading lawyer by Chambers USA in the area of Litigation: White Collar Crime & Government Investigations every year since Chambers' 2003 launch in the United States. He has been described as "an unquestioned dean of the field … with a potent combination of experience, intelligence and composure" and "[o]ne of the best trial lawyers in the nation." In addition, Benchmark Litigation: The Definitive Guide to America's Leading Litigation Firms & Attorneys awarded him "Trial Lawyer of the Year" as well as a "Top 100 Trial Lawyer in America," a "Top 10 Practitioner," and a "Litigation Star" in the area of White-Collar Crime/Enforcement/Investigations. Benchmark noted that Elkan is "a seasoned criminal defense litigator who is revered by clients and peers," and "regularly called upon to handle the most sensitive and high-stakes cases." Elkan is listed as a "Leading Lawyer" and a "Leading Trial Lawyer" in White Collar Criminal Defense by The Legal 500 United States. Elkan was named a White Collar "MVP of the Year" and "Trial Ace" by Law360, and a "White Collar Crime Trailblazer" by the National Law Journal. He is recognized by Best Lawyers in America in Bet-the-Company Litigation and Criminal Defense: White Collar. In addition, Who's Who Legal – The International Who's Who of Business Lawyers named Elkan one of 8 "Most Highly Regarded Individuals." Elkan has been described in in that publication as a "'superb strategist and tactician' who has represented a host of well-known individuals and corporates over the course of his 'illustrious career' to date." He has also been consistently included in Thomson Reuters' Super Lawyers and named to its Top 100 list.
Elkan became a principal at a predecessor firm to Morvillo Abramowitz in 1979. He was appointed Special Deputy Commissioner of the Department of Investigation for the City of New York in 1990 to investigate a stock transfer by Mayor David Dinkins to his son. He served as counsel to the Special Master in the garment center antitrust case in 1992. Elkan has also served as Assistant Deputy Mayor for the City of New York, as a Special Counsel to the Select Committee on Crime for the U.S. House of Representatives, and as the Chief of the Criminal Division in the U.S. Attorney's Office for the Southern District of New York.
He is a Fellow of the American College of Trial Lawyers and a former director of the New York Council of Defense Lawyers. He is also a member of the New York State and American Bar Associations, the New York City Bar Association (past member of the Criminal Law, Federal Courts, Ethics, and Judiciary Committees), and the Federal Bar Council. Elkan is a co-author of both "Corporate Sentencing Under the Federal Guidelines," a chapter in the treatise White Collar Crime: Business and Regulatory Offenses, and the "White Collar Crime" column in the New York Law Journal.