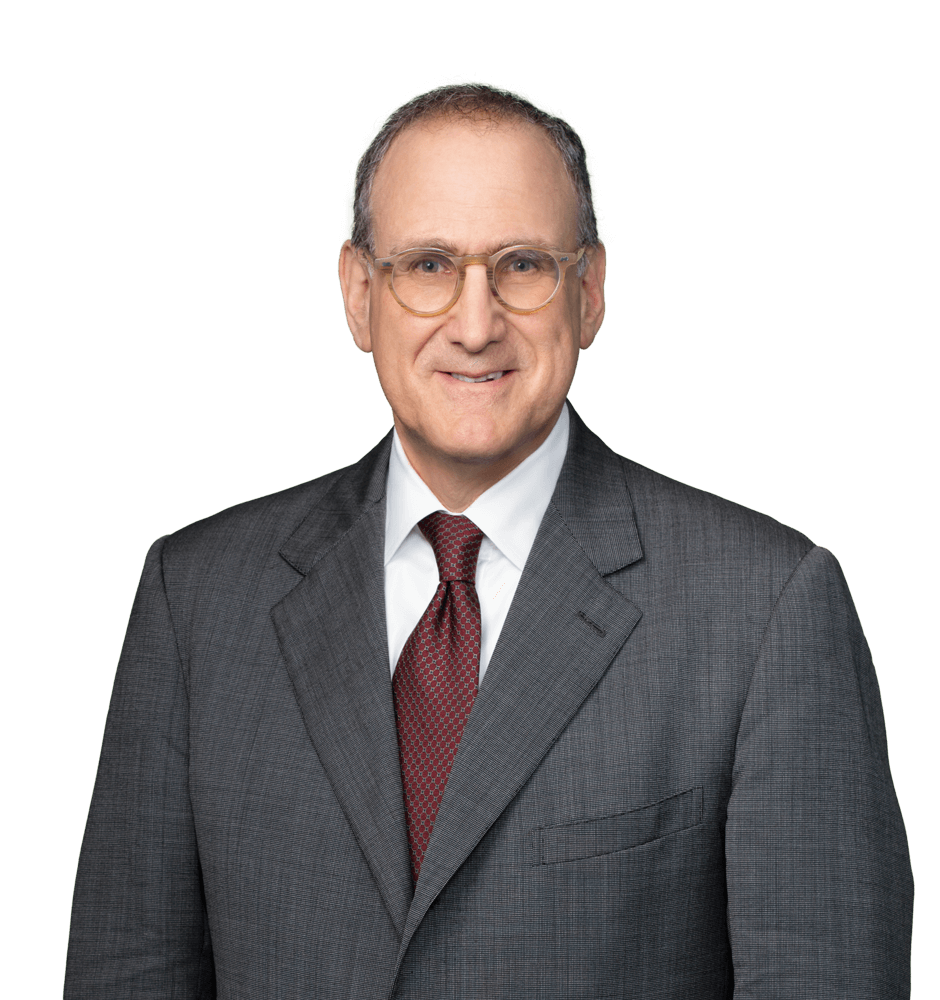 Jonathan S. Sack has extensive experience litigating complex civil and criminal cases. He represents individuals and companies in federal and state criminal, civil, and regulatory matters, and conducts internal investigations.
He served for thirteen years as an Assistant U.S. Attorney for the Eastern District of New York, where he handled significant prosecutions in the areas of securities and financial institution fraud, RICO violations, export control offenses, money laundering, and drug trafficking. He held a number of supervisory positions, including Chief of the Criminal Division, overseeing investigations and prosecutions conducted by more than one hundred prosecutors in all areas of federal criminal law. He tried more than a dozen federal cases and has argued on numerous occasions in the Court of Appeals for the Second Circuit. In 1996, he received a Department of Justice Director's Award for Superior Performance as an Assistant U.S. Attorney. Prior to becoming an Assistant U.S. Attorney, Jon was an associate at Cravath, Swaine & Moore. He joined Morvillo Abramowitz as a partner in 2003.
Jon has been named a leading lawyer by Chambers USA: America's Leading Lawyers for Business in the area of Litigation: White Collar Crime & Government Investigations, which described Jon as "one of the most diligent and careful lawyers ... he's a lawyer's lawyer... who has one of the most searing intellects and is incredibly smart and doesn't miss a thing." He also has been recommended by The Legal 500 United States in White Collar Criminal Defense and Securities Litigation and described as "relentless and infallible." Benchmark Litigation: The Definitive Guide to America's Leading Litigation Firms & Attorneys has recognized Jon as a "Litigation Star" in the area of White Collar Crime/Enforcement/Investigations. In addition, Who's Who Legal – The International Who's Who of Business Lawyers has recognized Jon as a leading business crime defense lawyer and described him as "technically brilliant and extremely reliable." He has also been recognized in Thomson Reuters' Super Lawyers®.
Jon is co-author of Federal Corporate Sentencing: Compliance and Mitigation, Rev. Ed. (2017), a frequently cited one-volume treatise updated semi-annually, co-author of the "White Collar Crime" column in the New York Law Journal, and is a regular contributor to The Insider Blog on Forbes.com. Jon is the recipient of the The Burton Awards' prestigious "Distinguished Legal Writing Award" for his article, "Cybersecurity and Individual Liability: 'U.S. v. Sullivan' and the Criminalization of a Cyber Attack Response." He is an Adjunct Professor of Law at St. John's University School of Law, where he teaches a course in white collar crime.
Jon is a member of the Advisory Committee on Civil Litigation of the United States District Court for the Eastern District of New York. He belongs to numerous professional organizations, including the American Bar Association, the New York City Bar Association, the Federal Bar Council, the National Association of Criminal Defense Lawyers, and the International Academy of Financial Crime Litigators.
Selected Representations:
Representation of executives of U.S. hedge fund in high-profile DOJ and SEC FCPA investigation.
Representation of the audit committee of an energy company in connection with an internal investigation relating to reporting of oil and gas reserves.
Representation of an individual in connection with a DOJ investigation and subsequent federal prosecution of campaign finance violations.
Representation of current and former employees of a rating agency in connection with DOJ and SEC investigations.
Representation of a CMBS trader at a global bank in a SEC investigation of statements made to counterparties in trade negotiation.
Representation of a senior executive of a healthcare company in DOJ investigation of possible fraud and kickback related violations.
Representation of a sports marketing executive in DOJ FIFA-related investigation.
Representation of a digital advertising manager in DOJ investigation of possible fraud at advertising agency.
Representation of a defendant in high-profile prosecution of individuals associated with Platinum Partners hedge fund.
Representation of an individual in a DOJ and Swiss investigation relating to 1MDB scandal.
Representation of a retired U.S. Air Force general in a DOJ investigation relating to post-retirement employment, and in a debarment proceeding.
Representation of Rio Tinto in pending SEC enforcement proceedings.
Representation of an individual in NY County D.A. sales tax investigation related to art purchases.