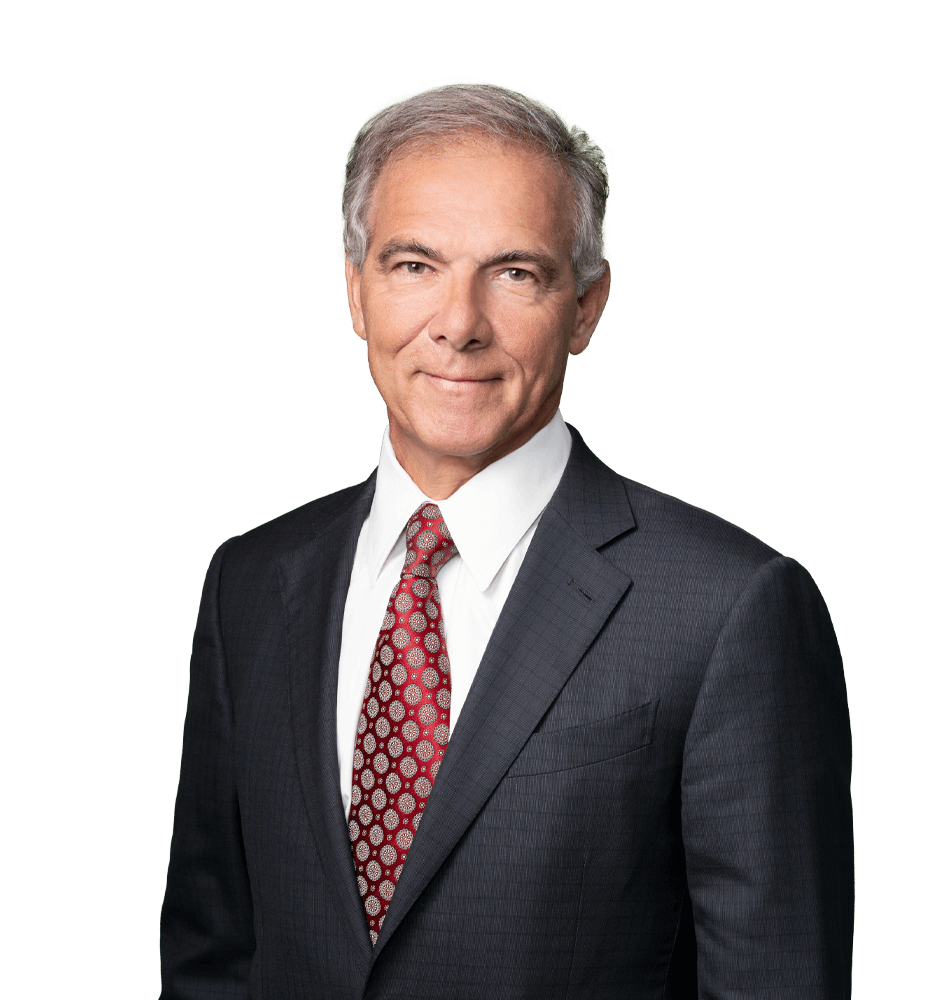 Robert J. Anello has litigated in the federal and state courts for more than thirty years. He focuses his practice on white collar criminal defense, securities and regulatory enforcement matters, complex civil litigation, internal investigations and reviews, and employment discrimination and sexual harassment. Bob is widely recognized for his skills as a criminal and civil trial and appellate attorney, his ability to negotiate effectively on behalf of his clients, and his efficiency and discretion in conducting investigations and reviews on behalf of a wide variety of institutions.
Bob has acted as independent, outside counsel and consultant in a number of matters including to a Big Four accounting firm and a major global financial institution in connection with those firms' participation in SEC Look-Back Programs, which have included reviews of the firms' internal compliance programs. Bob is President Emeritus of the Federal Bar Council, and is a Fellow of the American College of Trial Lawyers, the American Bar Foundation, and the New York State Bar Foundation.
Bob's achievements have been recognized by his clients and peers. He was honored with a Burton Award for Distinguished Legal Writing. Named a leading lawyer by Chambers USA: America's Leading Lawyers for Business in the area of Litigation: White Collar Crime & Government Investigations, Bob has been described as "a heavy hitter" and "someone you want to call when the stakes are really high." Bob has been recognized in White Collar Criminal Defense and Securities Litigation by The Legal 500 United States, and identified as a "Litigation Star" by Benchmark Litigation: The Definitive Guide to America's Leading Litigation Firms & Attorneys in the areas of White-Collar Crime/Enforcement/Investigations and Labor & Employment. Bob has also been recognized in Thomson Reuters' Super Lawyers. The Who's Who Legal 100 Guide has described Bob as, "thoroughly committed to his clients ... with a 'gold standard reputation.'" Both Who's Who Legal Investigations and Business Crime Defence – The International Who's Who of Business Lawyers have recognized Bob as a leading defense lawyer, noting that he "'stands out' for his 'first class' litigation skills," and is "considered by peers to be 'utterly brilliant.'"
His white collar practice involves representing defendants charged in a wide range of business crimes, FCPA investigations, allegations related to sanctions, regulatory and tax violations, and civil frauds. His clients include individuals and public and private companies such as financial institutions, Fortune 500 companies, defense contractors, and law firms. In addition to his trial and appellate work, Bob specializes in pretrial representation, internal investigations, and representation of professionals before ethics and licensing boards. Recently, Bob advised the Supervisory Board of VimpelCom Ltd. in one of the largest FCPA investigations in U.S. history.
Bob is a co-author of the two-volume treatise: White Collar Crime: Business and Regulatory Offenses, Rev. Ed. (2019) and an author of the White Collar Crime column for the New York Law Journal. He is a frequent contributor to numerous other publications and a speaker on topics in the areas of white collar criminal law, securities law, professional ethics, and trial tactics. Bob is a regular contributor to The Insider Blog on Forbes.com. He also serves on the Litigation Advisory Board of Bloomberg BNA, one of the leading sources of legal, regulatory, and business information.
Bob also is widely known for his dedication to organizations serving the legal community. Most recently, he has been reappointed by the Supreme Court, Appellate Division, First Department as Chairperson of the Attorney Grievance Committee. Bob is the former Chairman of the Audit Committee for the Association of the Bar of the City of New York and was a member of the Association's Nominating Committee. He also is the former Chairman of the Association's Committee on Professional Responsibility and was a member of many of its committees, including the Professional Ethics, Criminal Courts, and Judicial Committees. Bob also was named as a member of the Association's Ad Hoc Committee on Multi-disciplinary Practice and the Ad Hoc Committee Task Force on the Role of Lawyers in Corporate Governance. In addition to these roles, he is a member of numerous other bar associations, including the Association of Professional Responsibility Lawyers, New York Council of Defense Lawyers, the American Bar Association, the New York State Bar Association, where he was a member of the Association's House of Delegates, and the International Bar Association. Bob also serves on the Board of Trustees of The Supreme Court Historical Society, and is a member and secretary of the Foundation of the New York Organ Donor Network and former Chairman of the organization's Audit Committee.