Richard F. Albert
Partner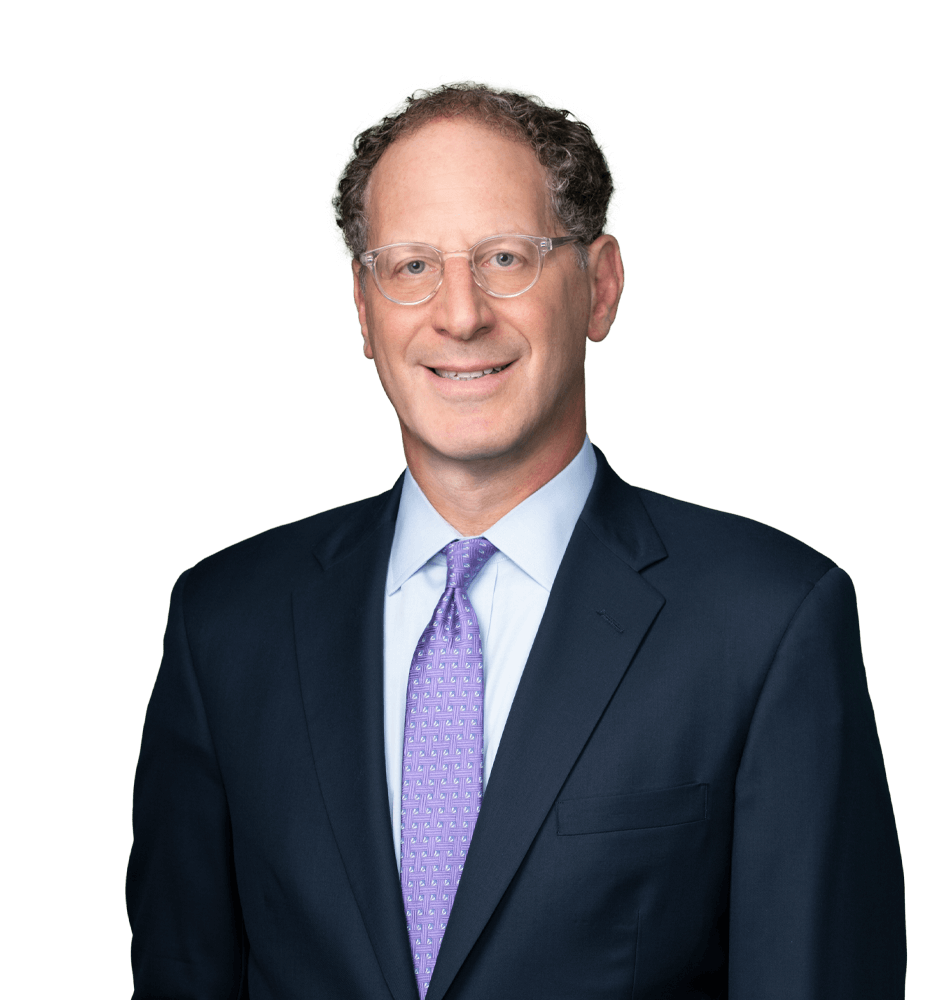 Richard F. Albert represents clients in white collar criminal and regulatory matters, and in civil litigation. His cases have included a wide range of allegations of securities fraud, including claims of market manipulation, insider trading, and accounting violations, as well as alleged Foreign Corrupt Practices Act violations, healthcare fraud, money laundering, antitrust violations, tax fraud, and obstruction of justice. He also has conducted internal investigations and represented public companies, banks, brokerage firms, hedge funds, and their officers and employees in complex civil litigation and arbitration.
Named a leading lawyer by Chambers USA: America's Leading Lawyers for Business in the area of Litigation: White Collar Crime & Government Investigations, he has been described as a "fantastic all-around white-collar lawyer. He has a great way with clients and prosecutors, and very good judgment." Benchmark Litigation: The Definitive Guide to America's Leading Litigation Firms & Attorneys has recognized Rich as a "Litigation Star" in the area of White-Collar Crime/Enforcement/Investigations. The Legal 500 United States has recommended him in the areas of White Collar Criminal Defense and Securities Litigation. Who's Who Legal – The International Who's Who of Business Lawyers has recognized Rich as a leading business crime defense and investigations lawyer. He has also been recognized in Thomson Reuter's Super Lawyers.
In 2018, Rich was honored with a Burton Award for Distinguished Legal Writing. He is a co-author of the "White Collar Crime" column in the New York Law Journal. Rich also regularly speaks at continuing legal education seminars on white collar criminal defense and legal ethics.
Rich is a Fellow of the American College of Trial Lawyers. He serves on the Board of Directors of the Legal Aid Society, and on the Board of the Federal Bar Foundation of the Federal Bar Council. He is also a former board member of the New York Council of Defense Lawyers.
For years, Rich represented indigent defendants as a member of the federal Criminal Justice Act Panel. Earlier in his career, he served as an Assistant U.S. Attorney in the Southern District of New York, where he conducted a broad range of criminal investigations and trials.
Selected Representations:
Publicly-traded holding company in the crypto currency space and certain of its senior executives in an SEC investigation.
Individuals in the CFTC's investigation of interest rate swap trading in connection with bond issuances.
Former senior bond trader at a major global bank in connection with a criminal investigation and civil litigations regarding the use of chat rooms.
Former CEO of a large social services provider in connection with federal and state investigations.
Former CFO of a large publicly traded oil and gas company in an SEC enforcement action based on claims of accounting fraud.
Co-owner of an heir location company in a criminal antitrust prosecution involving allegations of market allocation.
Founder and former CEO of a Canadian public company at federal criminal trial on charges relating to alleged bribery in connection with Superfund environmental clean-up contracts.
Senior bank executive in criminal and regulatory investigations relating to LIBOR and other rates.
Former senior bank executive in criminal and regulatory investigations of foreign exchange trading.
Former trader with major bank in regulatory investigation regarding ISDAFIX rate.
Executive of high speed trading firm in SEC investigation concerning NASDAQ trading.
Bank executive in SEC investigation of "dark pool" trading venue.
Former partner in major international law firm in criminal prosecution, SEC enforcement proceeding and civil lawsuits alleging securities fraud in PIPE financings.
Senior executive of IFCO Systems, N.A., Inc. in the largest criminal immigration enforcement action in US history.
Former bank executives in criminal and SEC investigations of collateralized debt obligations (CDOs).
Tax attorney and former partner of Big Four accounting firm in ten-week federal criminal trial concerning the marketing of tax shelters.
As counsel to court-appointed monitor, conducted three-year independent monitorship for oil and gas industry company that pleaded guilty to FCPA violations.
Former CEO of foreign-based Fortune 100 technology company in internal investigation, SEC enforcement proceeding and civil lawsuits based on alleged accounting improprieties.
Former owner and CEO of private healthcare company in successful complex civil litigation arising from sale of the company, including 12-day arbitration hearing against purchaser and private equity financing party.
Senior individuals at Purdue Pharma in Department of Justice criminal investigation into the marketing and promotion of the painkiller OxyContin.