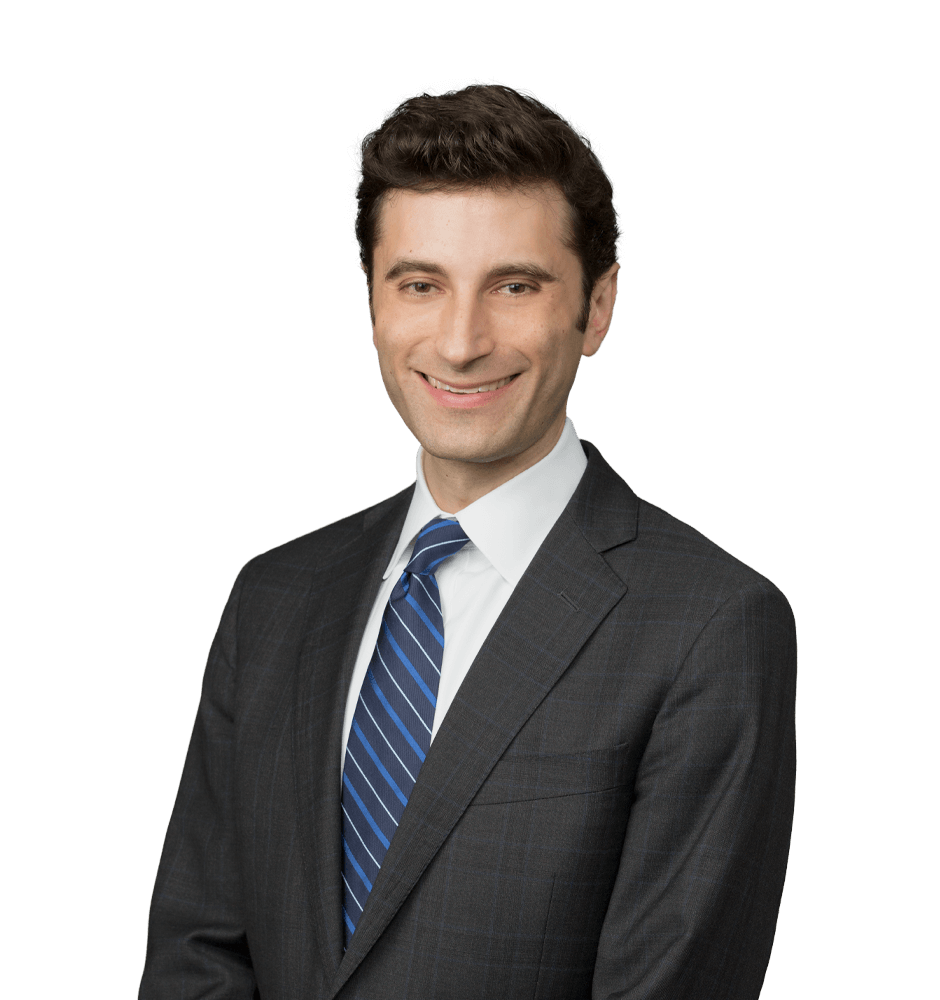 Brian A. Jacobs is a former federal prosecutor who represents individuals and organizations in criminal, civil, and regulatory matters, internal investigations, and appeals. He handles cases involving a wide range of allegations, including financial fraud, accounting fraud, insider trading, antitrust violations, bribery and corruption, computer hacking, and trade-secrets theft. Brian's clients include public companies, banks, brokerage firms, investment funds, and their executives, including current and former CEOs and CFOs.
Brian previously served as an Assistant U.S. Attorney in the U.S. Attorney's Office for the Southern District of New York, where he was Deputy Chief of Appeals. During his six and a half years at the U.S. Attorney's Office, Brian led the investigations and prosecutions of federal crimes including bank, wire, mail, and securities fraud, public corruption, money laundering, obstruction of justice, embezzlement, and cybercrime. Brian has successfully conducted numerous jury trials, including in multiple high-profile public corruption matters and complex white-collar cases. In his time as a prosecutor and in private practice, he has argued more than a dozen appeals before the United States Court of Appeals for the Second Circuit, and as Deputy Chief of Appeals, he co-authored briefs and supervised oral arguments in more than 50 additional appellate cases.
Brian has been recognized as a leading lawyer by Chambers USA: America's Leading Lawyers for Business in the area of Litigation: White Collar Crime & Government Investigations, where he is described as "tremendously smart but also cool-headed with terrific judgment", "a very strong and creative lawyer" who is both a "superb writer" and "very knowledgeable on the law", and "an excellent analyst of legal issues." In past years, Brian has been named a white collar "Rising Star" by Law360, and a "Rising Star" by the New York Law Journal, which recognizes "attorneys 40 and under who have established a record of accomplishments and demonstrated that they are top contributors to the practice of law and their communities." The Law Journal acknowledged Brian for handling "an impressive roster of headline-producing cases and successful prosecutions of corruption and other criminal cases" as a federal prosecutor. Additionally, Benchmark Litigation: The Definitive Guide to America's Leading Litigation Firms & Attorneys has recognized Brian as a "Future Star" and previously named him to its "Under 40 Hot List" four years in a row.
Brian has been honored with a Burton Award for Distinguished Legal Writing for his Review of Securities & Commodities Regulation article, "How Institutional Dynamics Have Shaped Insider Trading Law." Brian is the co-author of "Insider Trading" and "Securities Fraud," two chapters in the treatise White Collar Crime: Business and Regulatory Offenses. Brian is also a co-author of the chapter "Responding to Subpoenas and Other Regulatory Requests" in the book Defending Corporations and Individuals in Government Investigations. Brian has written articles for The Review of Securities and Commodities Regulation and Practical Law, and is a regular contributor to The Insider Blog on Forbes.com. Brian previously served on Law360's white collar editorial advisory board. Brian authored a chapter entitled "Sentencing," in the treatise Defending Federal Criminal Cases – Attacking the Government's Proof.
Brian is a member of the New York City Bar Association's Criminal Advocacy Committee and Mass Incarceration Task Force, and previously served as the chair of the Criminal Advocacy Committee. Brian also represents indigent defendants in federal criminal appeals as a member of the Criminal Justice Act Panel for the United States Court of Appeals for the Second Circuit.
Prior to joining the U.S. Attorney's Office, Brian was a Law Clerk to the Honorable Amalya L. Kearse of the U.S. Court of Appeals for the Second Circuit, and the Honorable Jed S. Rakoff of the United States District Court for the Southern District of New York. Brian received his J.D. from Columbia Law School in 2004, where he was an Articles Editor of the Columbia Law Review, was named a James Kent Scholar each year, and was awarded the Paul R. Hays prize for civil procedure and the Charles Bathgate Beck prize for property law. He received his B.A. from Yale College in 2001, cum laude, with distinction in the English major.